DESIGN
Wings
Tail
Fuselage
Gear
NEW Photos
NEW Videos
More Photos
Cabin Photos
Detail Photos
CONSTRUCTION
- Assembly Manuals
- Assembly Photos
Follow us on

Introductory Starter Kit
For The First-Time Builder
If you've always dreamed of building your own airplane, but aren't sure that you have the required skills, Zenith Aircraft's exclusive Rudder Starter Kit is for you. The STOL CH 801 Starter Kit includes the complete kit for the rudder tail section and comes with a detailed and illustrated step-by-step assembly manual - everything you need to get started!
Developed specifically for the first-time builder, the starter kit costs just US$ 425.00, and includes everything you need to start building your own STOL CH 801 kit aircraft, including:
Complete Rudder Tail Kit

Pre-Formed Ribs, Spar, etc.
Rivets & Hardware Needed To Assemble The Rudder.

Detailed Rudder Assembly Manual

Step-By-Step Assembly Instructions
Photo Illustrations
Building Tips And Hints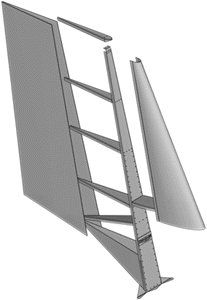 Building your own kit aircraft is probably on of the most challenging and rewarding things you'll ever accomplish: imagine, you'll be flying an aircraft that you've built yourself! Few people get the freedom and thrills of flying… even fewer are also rewarded by flying in an airplane that they've built themselves. Zenith Aircraft Company can help you realize your dream of building and flying your very own airplane like no other kit manufacturer can.
Assembling the rudder Starter Kit is just a weekend project, and will provide you with an excellent 'hands-on' introduction to building your own aircraft. Once you've completed the rudder kit, you'll have the skills and tools to continue with the rest of the STOL CH 801 kit - and you'll also have part of your aircraft completed. We'll even deduct the cost of the rudder kit off the price of the complete kit when you're ready to continue.
Assembling the STOL CH 801 kit is a simple process - even for the novice builder. Working from the pre-formed parts supplied by the factory, you simply line up the parts, drill and rivet the parts together. Since this is an all-metal aircraft, there's no messy doping, gluing or bonding involved.
You'll need the following to assemble the rudder kit:
Workshop: a sturdy 4' x 8' flat table.
Tools: Basic hand sheet-metal tools: electric hand drill, metric tape measure, 'Cleco' pliers and fasteners, sheet-metal snips, hand 'pop'-type riveter with custom heads, and a few files. You won't need a bending brake or shear, or other power tools.
For more details, see:
Starter Kit Price / Order Information
STOL CH 801 Starter Kit
Complete Rudder Tail Kit, with Assembly Manuals
US$ 495.00
Crating and Shipping
USA: Prepaid UPS delivery
$55.20
Canada: Prepaid UPS delivery
$78.50
International: Crating
Shipping charges COLLECT
40.75
Shipping Collect
Optional Tools
Click here for details / prices
Order the Rudder Starter Kit Today:
Prices in US funds. All prices, conditions and availability subject to change without notice.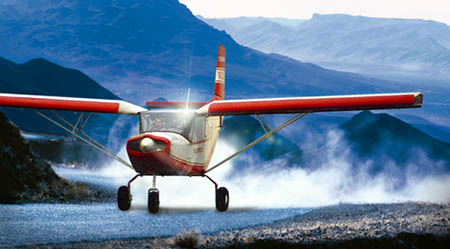 Come to our factory and build the rudder tail section at one of our popular weekend factory workshops: Click here for details
---