DESIGN
Wings
Tail
Fuselage
Gear
NEW Photos
NEW Videos
More Photos
Cabin Photos
Detail Photos
CONSTRUCTION
- Assembly Manuals
- Assembly Photos
Follow us on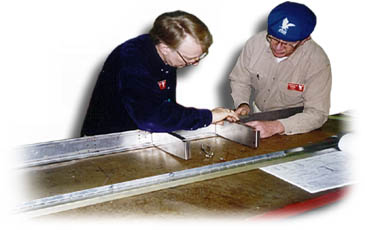 The underlying philosophy behind the STOL CH 801 kit is to provide the builder with everything needed to complete the STOL CH 801 airframe - with only basic tools and skills. Drawing upon Zenair's 25 year kit aircraft manufacturing and design experience, the kit is developed for maximum ease of construction, while using only materials and parts of the highest quality. The STOL CH 801 kit is estimated to require only about 750 hours to build from the complete factory-supplied kit.
All you'll need to get started is a level workbench and basic hand tools. The detailed and illustrated photo manuals guide the builder through the entire kit assembly process following a logical step-by-step sequence. All kit components, parts and hardware are supplied – labeled and numbered for easy identification. Every airframe bolt, fastener, and rivet is supplied with the standard kit.
The airframe kit takes straight-forward and basic assembly work to put together using only simple tools, such as an electric hand drill, a hand rivet puller, 'Cleco' temporary fasteners, a set of wrenches, a few hand files, sheet-metal snips, etc. Importantly, virtually no jigs and fixtures are needed in the building process, as all sections are built up from the flat workbench. A bending brake, shear or other machinery is not needed, and assembly is easily done in a single car garage or basement workshop.
BASIC HAND TOOLS: Tape Measure, Electric Hand Drill, Hand Rivet Puller, Cleco Temporary Fasteners, Sheet Metal Snips, Hand Files, etc.
Related Topic: Required Tools & Workshop
While previous aircraft building experience and sheet-metal skills are always an asset, the STOL CH 801 kit and assembly instructions are developed specifically for the inexperienced novice builder. The simplicity of construction, quality of parts and components, and the completeness of the kit translates into low build-times and a very high kit completion ratio, even for novice builders.

The STOL CH 801 kit will meet the requirements for amateur-built (experimental) categories in the United States and Canada, as well as in most countries around the world.
"A tour of the factory demonstrates the work which goes into producing a kit. Using state-of-the-art fabrication techniques, the skilled staff produces all kit parts with special attention to detail. All parts supplied in the kit are ready-to-assemble."
- CANADIAN FLIGHT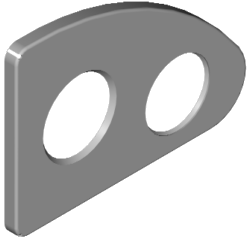 In the kit, all the wing ribs and fuselage bulkheads will be supplied pre-formed. For example, the internal wing ribs are first press-formed, with lightening holes cut and flanged, and then hand finished at the factory for a perfect ready-to-install fit. The heavy-duty wing spars come complete with all solid (bucked) rivets already set by factory professionals. Surface skins - wings, ailerons, elevator, rudder, and fuselage - are ready for fitting.
Pre-assembled parts (such as the wing spar) are factory-treated with zinc-chromate primer for maximum corrosion resistance. Welded parts, such as the engine mount, control assemblies, and fuel tank, will come factory welded and ready to install.
The STOL CH 801 kit is complete: the heavy-duty landing gear system, hydraulic brake system, fiberglass wing tips, control systems, welded aluminum fuel tanks, etc., are standard equipment in the complete airframe kit.
The STOL CH 801 builder is able to start assembly right away after taking delivery of the kit. Working from a flat table, the builder can immediately begin assembly - simply by measuring, drilling and riveting, and thus progress through the whole airframe section by section, aided by the detailed step-by-step manuals and visual photo guides supplied with the kit. Building the all-metal STOL CH 801 is straight forward, requiring no complex jigs, and no messy (and hazardous) doping or epoxy work is involved. With the proven and simple all-metal construction technique, the STOL CH 801 builder does not have to worry about having a temperature controlled dust-free work-shop environment, and does not have to mix compounds and wait for parts to cure.
---
A new aircraft design and kit, the STOL CH 801 kit and its assembly processes are completely new, yet draw on Zenith Aircraft's extensive kit manufacturing experience. Assembly of the kit does not rely on static blueprints, but makes extensive use of a very comprehensive series of step-by-step photo manuals with hundreds of very detailed photos with brief text instructions. Digital photo and video technology has allowed us to capture all the building steps in minute detail, with the ability to reproduce the high resolution images in simple and logical step-by-step manuals.
In addition to supplying all the pre-formed and cut parts for the aircraft, positioning holes (rivet and bolt holes) have been pre-jigged and pilot drilled at the factory. More than 4,000 rivet holes are pre-drilled at the factory in every kit! All the builder has to do is line the parts together, and finish drilling and riveting the assembly together. Surprisingly, there is very little need for measuring and setting up, reducing the need for actual blueprints, and making the project suitable for the true amateur builder.
Assembly of the kit is divided into many small modular projects, allowing the builder to focus on one small section at the time before moving on to the next. For instance, the wing is divided into numerous sub-sections. This modular sequential approach minimizes required workspace, and also allows builders to buy the kit sections as they progress through the project.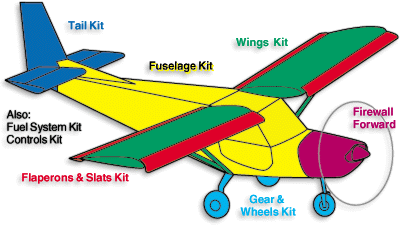 Designer Chris Heintz' extensive light aircraft engineering experience has allowed the development of an aircraft that minimizes the actual number of parts in the aircraft (thus saving the builder cost and and assembly labor) and Zenith Aircraft's comprehensive kit manufacturing experience and capability allows us to do factory sub-assemblies and components for the basic kit parts. Our basic philosophy with the kit is to provide all the parts and components ready for assembly, so that they require only basic skills and tools to be put together. If an assembly requires a special jig or critical measurements, the assembly is pre-jigged or built at the factory or supplied with the jig with the kit. Critical and time-consuming assemblies, such as the control systems, are completed at the factory and supplied ready for final assembly.
Customers will find the STOL CH 801 kit to be easy and enjoyable to build, even for novice first-timers, and it should take less time to put together than most two-seat kit aircraft on the market.
---
Parts Manufacturing at the Zenith Aircraft factory:
Zenith's new 12-ft x 4-ft CNC router table allows for more prefabrication and pre-drilling of kit parts.

Click here to view a video clip of parts manufacturing with the CNC router
(3 min. / 5.75 mb).
| | |
| --- | --- |
| | |
| Rib Stamping | Shearing wing skins to size |
| | |
| --- | --- |
| | |
| Riveting the factory-built wing spars | Welding the aluminum wing tanks |
---
"The proven all-metal construction requires only basic tools and clecos to hold sections together. The use of Avex pull-type rivets greatly reduces the challenges associated with other forms of riveting. Chris' background as an aeronautical engineer ensures that his aircraft are solid and designed for everyday use with wear and tear kept to a minimum. Check out some of his kits with lots of flying time on them; compared to its competitors, the Zenith holds up very well. Chris is responsible for a lot of great ideas that are so logical you'll wonder why others haven't incorporated them before."
- Aviation Quarterly
The STOL CH 801 builder is buying more than a box full of aircraft kit parts: We take customer support seriously, and take pride in the reputation we've developed over the last twenty years. Our relationship with the customer only begins when the kit is delivered. Direct factory support is always available - just a phone call, FAX or email message away, which is promptly answered by the same professionals who build the kits. The ZENITH.AERO online community is an exclusive resource for builders and pilots of Zenith aircraft, and is another form of continuous builder support, providing ongoing updates, building tips and news from fellow builders. Also, there are already hundreds of active Zenith Aircraft builders around the world, happy to help other local builders complete their projects.
Factory workshops at the allow first-time builders to gain hands-on experience in building their own aircraft with the guidance and help of experienced factory professionals.
Compare the value and quality of the STOL CH 801 kit to the competition for completeness, pre-manufactured parts and components, standard equipment, low build time, building ease and required skills and tools!
---
START BUILDING FOR JUST A FEW HUNDRED DOLLARS !
An exclusive offer for first-time builders
If you're ready to start building your own airplane, but aren't sure that you have the required skills and want to learn more about building, the introductory Starter Kit has been developed just for you. The Starter Kit includes the complete kit for the rudder tail section of the STOL CH 801 and comes with a detailed and illustrated 'step-by-step' assembly manual - everything you need to get started!
Developed specifically for the first-time builder, the low-cost Starter Kit includes everything you need to start building your own STOL CH 801 kit aircraft. Click here for information on the introductory Starter Kit and factory workshops.
Related Topics:
---