DESIGN
Wings
Tail
Fuselage
Gear
NEW Photos
NEW Videos
More Photos
Cabin Photos
Detail Photos
CONSTRUCTION
- Assembly Manuals
- Assembly Photos
Follow us on

Vince's
STOL CH 801 Projects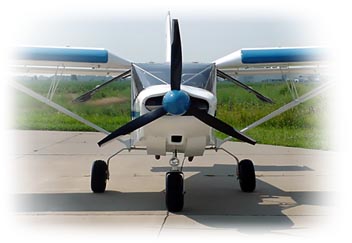 Vince's second STOL CH 801 project (N9078K), also powered by a Franklin 220-hp engine is nearly identical to his first project.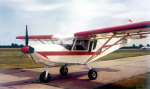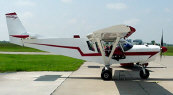 ---
Vince's first STOL CH 801 project: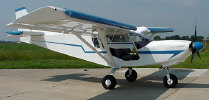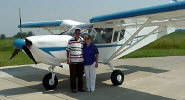 "This is my STOL CH 801 powered with a Franklin 220 hp engine and 76-inch Magnum IVO prop. It features a full panel. Construction time was 1100 hours, including engine installation, interior and paint. It flies like a dream and lands like a docile lamb. Climb-outs are hard to believe: 1100 fpm at 96 mph. As you can tell I'm very pleased. The people at Zenith are great to deal with - very helpful. The 801 is everything they say it is, and more. Need I say more?"
- Vince B., excerpted from EAA Sport Aviation magazine (July 2001).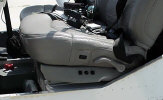 The impressive interior includes a full panel and comfortable leather seats with full power seat adjustment (borrowed from a Chevy Blazer).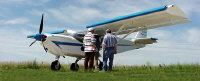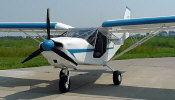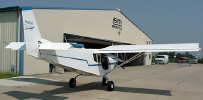 The aircraft is equipped with a six-cylinder Franklin engine and inflight-adjustable Ivo prop.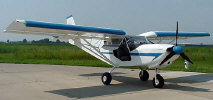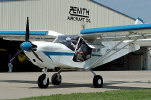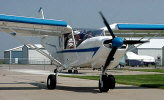 Nicholas Heintz and Vince take the STOL CH 801 for a spin...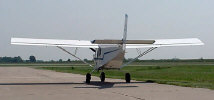 ---