Zenith Aircraft Company's 9th annual OPEN HANGAR DAY
Saturday, August 26, 2000
---
Scenes from the 8th annual Open Hangar Day (Saturday, August 28, 1999):
Zenith Aircraft Company's 8th annual "OPEN HANGAR" day on Saturday, August 28, 1999, was a great success with good weather and more than 500 aviation enthusiasts (and 75+ aircraft) visiting the Zenith Aircraft production facilities at Mexico Memorial Airport in Missouri.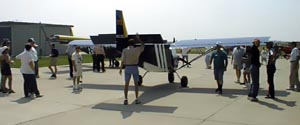 "On behalf of my son and me, I would like to thank you for a wonderful Saturday at the Open House. The staff was so nice to us and we were thrilled to receive the Zenith hats. It was good to see the aircraft flying and to share the day with other builders. We look forward to joining you again next year." - R.F.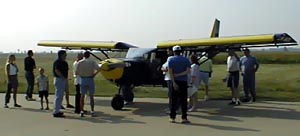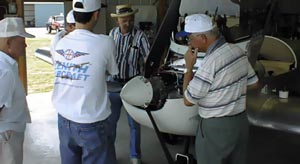 The Zenith Aircraft kit production facilities were open to the public and Zenith's factory-demonstrator kit aircraft were on display.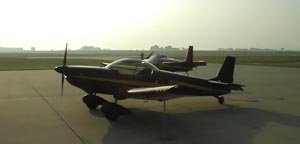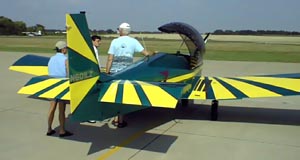 "...good job at the open house. It was very informative and interesting." - R.Y.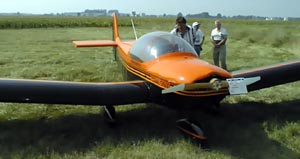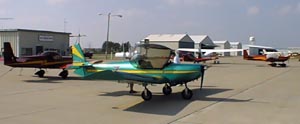 "Attended the Zenith Open Hanger Day in Mexico yesterday and
had a great time meeting other builders." - A.G.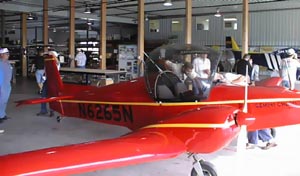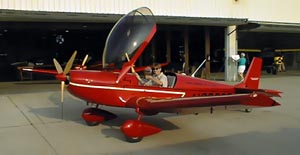 "What a Blast. Zenth has really expanded, and as usual, their hospitality was first class! MUCH bigger attendance of builders, aircaft, and the general public. The view from the 601 bubble is soooo awsome, I can't get over not seeing ANY structure, just beautiful view. Big thanks to Zenith, all of you guys that made it there, What a great day!" - F.H.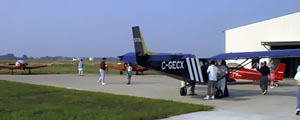 "...thank you for your hospitality and excellent service provided during the Open Hangar Day. My family and I drove 1,700 miles round trip and were not disapointed in the day's event..." - D.E.