ZENITH AIRCRAFT AT WORK AROUND THE WORLD
Malaysian Experimental Aircraft Association Builds First Kit Aircraft In Malaysia
We found the following on the web: Royal Malaysian Air Force Museum
Prime Minister Visits Royal Malaysian Air Force Museum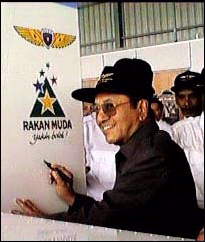 Malaysian Prime Minister YAB Dato Seri Dr Mahathir bin Mohamad signs his name to the ZODIAC rudder.
Kuala Lumpur, Monday, 28 July 1997: The RMAF Museum is honoured by a visit by the Prime Minister, YAB Dato Seri Dr Mahathir bin Mohamad, who has just returned from a two months working holiday abroad. This visit is in conjunction with the flagging off for the Great Malaysia Air Rally and the first flight of the Rakan Muda / Malaysian Experimental Aircraft Association kitplane "Zodiac" from the RMAF Museum premises.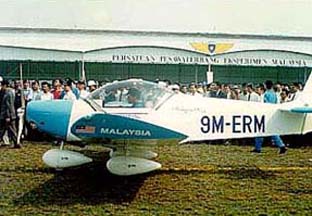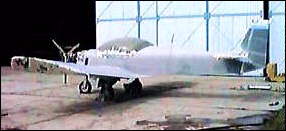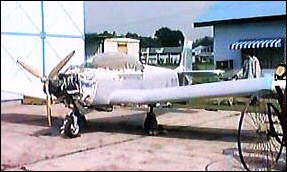 Coincident with the visit, the PM will also launch the Museum's homepage. This homepage is the first for any museum in Malaysia.
Rakan Muda Project
The Ministry of Youth and Sports has allocated a sizeable budget during the 7th Malaysia Plan period to encourage aviation-mindedness in our youths. Recently, on 20 Jan 97, the project was launched by YB Tan Sri Muhyiddin Yassin, the Minister of Youth and Sports, where a kitplane -- the Zodiac -- will be built with the kind cooperation of the MEAA (Malaysian Experimental Aircraft Association) and the RMAF Museum. The Ministry will buy a few more kitplanes once the first kitplane proves to be a successful venture.
[Back]
NOTE: This article represents the viewpoints of the author, and not necessarily those of Zenith Aircraft Company.