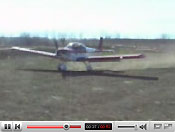 Video Clips:
Video Clip: Grass field take-off in the Zodiac XL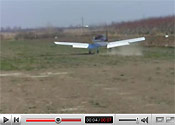 Short video clip of a grass field landing in the Zodiac XL - YouTube video clip
---
Before (picking up the kit):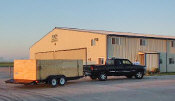 Heath Blair's Zodiac XL, powered by the Jabiru 3300 (Maryville, TN).

Heath and his friend Jerry each built a Zenith from a kit at the same time; one a Zodiac XL and the other a STOL CH 701. Since completing the first two aircraft, they've ordered a four-seat STOL CH 801 kit project:
"We would like to say thanks for your sales and building support for the 601XL and 701. These aircraft have been great projects to work on. I have the 601XL flying so it is hard to stop and finish the wheel pants but I am sending you photos anyway. The STOL CH 701 is done also and Jerry enjoyed it so much that he is now waiting on his STOL CH 801 project he ordered from you.
Heath Blair has a great website, where he chronicles the construction of both the Zodiac XL and the STOL CH 701 with hundreds of kit construction and assembly photos.
...and After: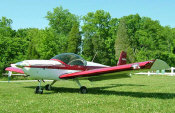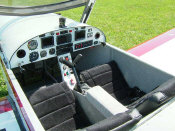 ---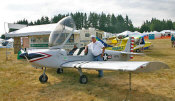 Bob Archibald and his Zodiac XL trainer aircraft at the NWEAA Arlington fly-in (July 15, 2007).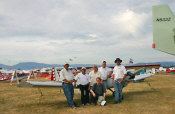 Zodiac XL at the NWEAA Arlington (Washington) Fly-In, represented by Quality Sport Planes (of California)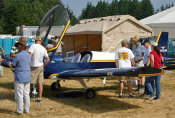 Zodiac XL at the NWEAA Arlington (Washington) Fly-In
---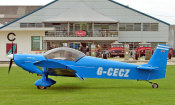 Zodiac XL taildragger, powered by the 100-hp Rotax 912S, built in the United Kingdom from the standard Zodiac XL kit.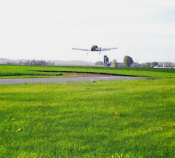 Bud Klopp of Myerstown, Pennsylvania flies his Zodiac XL for the first time:
"Wow! Does that airplane accelerate when you push in the throttle. Much quicker than anything I have flown before... After nine hours and half a dozen flights, she flies hands off. Every pilot needs to experience a First Flight. What an emotional rush!"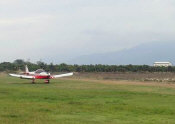 A Zodiac CH 601 operating from a grass field in Taiwan.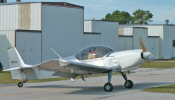 Siggy Feuersanger in his taildragger Zodiac XL (built from a kit) in Sarasota, Florida, powered by a Lycoming O-235 engine.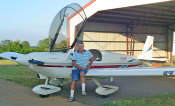 Jeff Garrett and Ben Bradner's Zodiac XL powered by a Corvair engine (Louisville, Kentucky):
"It flies great! 70 hours and counting..."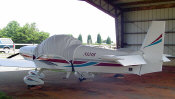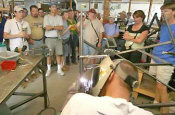 As reported in the Mexico Ledger newspaper, on June 21, 2007, members of the Deaf Pilots Association toured the Zenith Aircraft facility as part of the organization's 14th annual fly-in. Members flew in from as far away as Hawaii, France and England.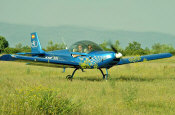 Flying from grass...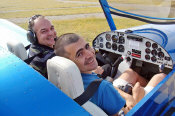 Antonio Gil with his Zodiac XL in Spain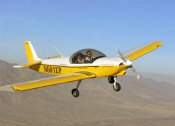 Silver Sky Aviation of Phoenix, Arizona has added a Zodiac XL S-LSA to its flight line. The aircraft is being used there for basic instruction, transition training, flight reviews and check rides. Silver Sky also offers demo flights in the Zodiac XL and is a representative for the factory-assembled S-LSA. For more information or to schedule an appointment, call 480 422-9426.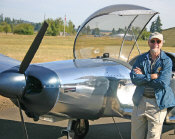 James Mahaney and his Zodiac CH 601, powered by a Lycoming O-235 engine (Eugene, Oregon). This is an earlier model Zodiac with the side-hinged canopy.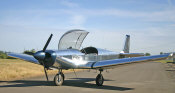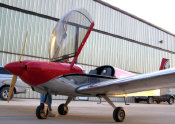 Zodiac XL, built with professional assistance from Gus Warren of FlyWithGus.com in Edgewater, Florida.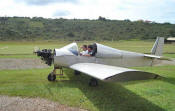 Plans-built Zodiac XL in Brazil with a custom fixed windshield, and with a custom engine installation.
Dancing with the clouds...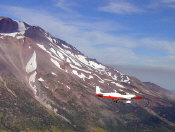 Lance Gingell sight-seeing with his Zodiac XL in California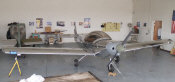 Corvair engine powered Zodiac XL kit plane, nearing completion.
Previous Photo Gallery